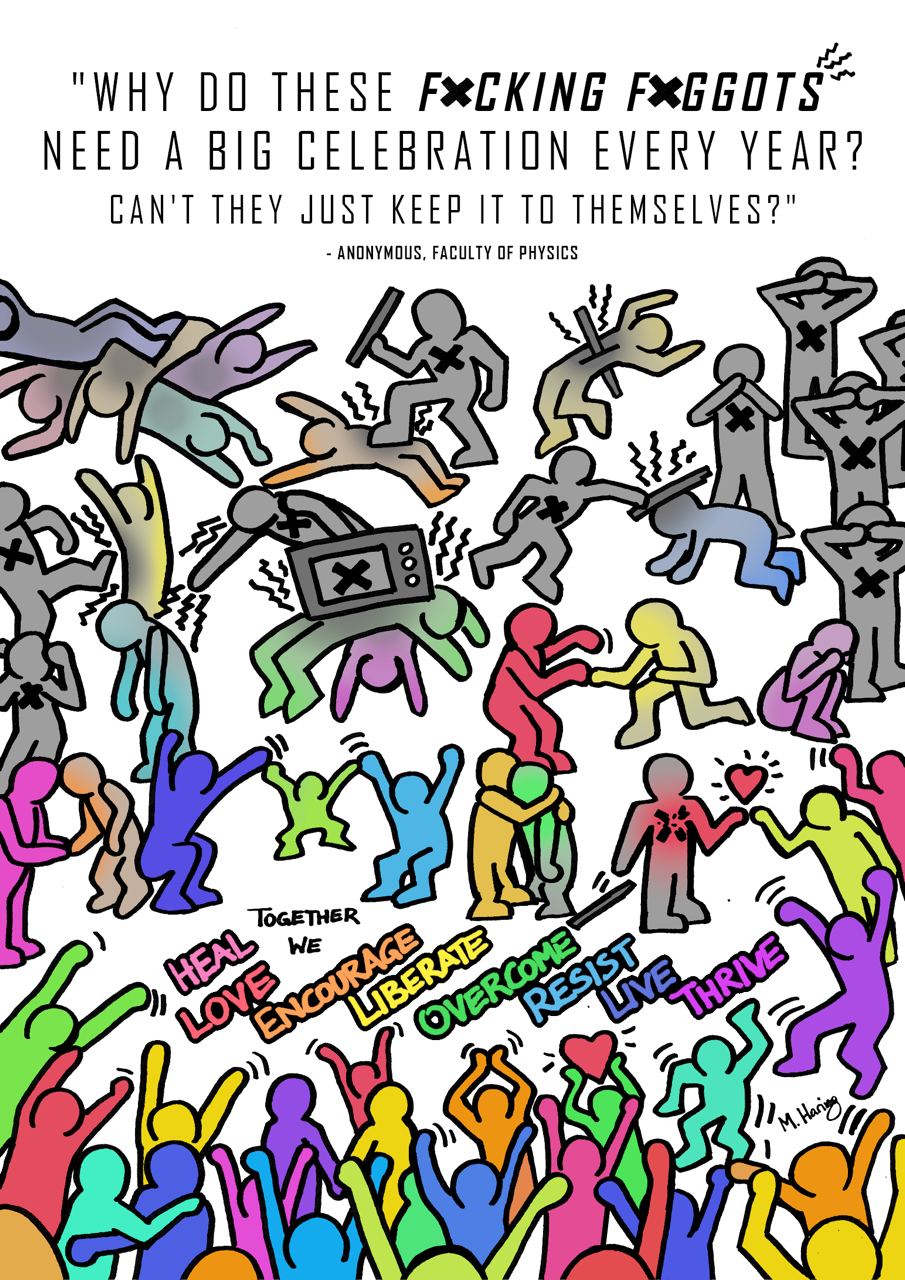 Why do we need Pride? For so many reasons, really. A common saying in queer/LGBT+ spaces is "The first Pride was a riot" and refers to the incident in June 1969 around the gay bar Stonewall Inn, when people fought back against police violence. These Stonewall Riots laid the foundation for the recurring Pride marches – yes, as a celebration of freedom, diversity, and love, but also always as an act of resistance against homo- & transphobic violence and a fight for our rights.
This art piece is also a tribute to Keith Haring. I grew up knowing his quirky dancing figures, but only learned much later that Keith Haring was gay, made a lot of political art and was an activist for safe sex and AIDS awareness. He died in 1990 of AIDS, as thousands others during the AIDS epidemic in the 80s-90s, which was ignored, treated as a joke, or seen as punishment of gay people.
Aside from the obvious use of a slur in the quote at the top, which is a word inseparable from all the violence LGBT+ people have endured throughout history, it also shows the ignorance of the struggle we have faced and still face. We still fight for rights. We're still not free and safe everywhere on earth. We still face oppression and violence, hateful legislation, erasure from history and public discrimination. And in spite of all this, we come out loud and proud to celebrate who we are and what we can do and be together as a community.
– M. Haring